If you're fed up with paying sky high bills for your broadband and phone line, and you're desperate to save money, you may want to consider haggling with Virgin Media to get a discount. There are a few ways you can go about this. Firstly, you could choose to take out a new contract with Virgin Media, where you'll be entitled to a number of discounts. However, if you already use Virgin Media and can't break the contract, then there are other ways you can save.
Getting Sky TV, broadband and phone line for half the price of Virgin Media
I know I said this was going to be about Virgin Media, but bear with me.
If you're looking for broadband, TV and phone line services, then you'll want to consider Sky. It's known as a pay TV provider, and offers thousands of hours of on demand programming, as well as access to Netflix and other subscriptions.
Both Sky and Virgin Media have similar setup fees. You'll need to sign up for a 30-day minimum term, which means your bill will reflect your usage up until you cancel, for either.  But in addition to its broadband and pay-TV services, Virgin Media offers mobile services. This includes free weekend calls to UK landlines, as well as a range of O2 SIMs.
The main difference is with its cable network; Virgin Media delivers ultra-fast broadband to over half of the UK's households. It's also the first company to offer 3D on demand to millions of British households.
Customers can get Virgin Media packages that include all three services for a super-low bundle price. Virgin Media's interactive television service is powered by TiVo, and offers thousands of hours of on demand programs. And with the addition of the Paramount+ app, you'll be able to watch Paramount movies on your TV, as well as Showtime shows.
Virgin Media's interactive television service also lets customers record hours of their favorite shows. All customers are provided with a TV 360 Box, which has 1TB of storage.
Virgin Media has announced a series of summer promotions. Until December 21, you can get half-price broadband. Also, customers can save 10% on all services.
With Virgin Media, you can add Virgin Media Stream for a £35 activation fee. Stream is a streaming TV service that allows you to add and remove channels as you please. Add-ons are on monthly rolling terms.
For customers with a compatible TV, you can get 4K programming. However, you'll need a mesh networking solution to set up the Sky Broadband Hub.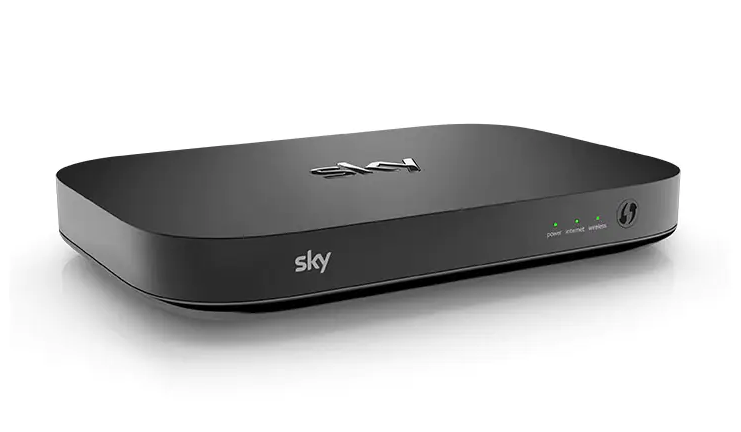 On the other hand, you'll have to pay more to get Sky TV channels, such as Sky Atlantic. But you can also buy extra boxes to watch more channels. Generally, Virgin Media's TV packages are cheaper than Sky's.
Start a new contract to get Virgin Media discounts
There are many different ways to save money on your monthly bill. For example, you can shop around for a better broadband deal. Virgin Media is one of the few providers that allow you to cancel your contract and sign up for a new deal without having to pay a penalty. But before you do, you might want to make sure you are aware of all of the perks and pitfalls associated with signing up to their services.
Virgin Media offers a wide range of services, from high-speed broadband and home phone to TV and mobile. These services are available for consumers and business customers alike. You can also take advantage of Virgin Media deals to help you save.
A good way to find the best deals is to keep an eye out for seasonal promotions. In addition, Virgin Media offers a range of discounts for new and existing customers. This includes free smart gadgets. Similarly, you can take advantage of vouchers that you receive as part of joining their family.
Another way to get the most for your money is to sign up for a bundle. You can select a package that suits your needs and budget, including super-fast broadband speeds, BT Sports, Sky Cinema and more. Then you can try out all of these services for a full 14 days. It is also possible to bundle a phone plan with your TV, broadband and mobile services, and get a discount.
Finally, you may be able to save more if you recommit to a new Virgin Media contract. Some of the benefits of this include being able to take advantage of the company's excellent customer service and a range of incentives.
If you are in the market for a new contract, the Virgin Media website is a great place to start. They also have a great store locator that will show you the nearest Virgin Media store. Once you've visited the site, you'll be prompted to enter your account information and choose your package. During the sign up process, you'll be asked a number of questions about your service and your needs. After you've answered these, you'll be given a summary of your order.
Saving more than £100 a year – Can It Be Done?
If you're a Virgin Media customer, you're likely to have heard about the recent price hikes. However, you may be pleasantly surprised to learn that you're not the only one. In fact, you could save hundreds of pounds every year by haggling your way through your contract.
There are several ways you can save big money on your monthly bill. Firstly, you can cancel your contract in a snap without incurring a penalty. You can also look around to find the best package for you.
It's also worth mentioning that some companies will let you upgrade your services for free. That's particularly important if you're a young family looking to save on bills.
While a Virgin Media package can cost as much as £80 a month on an 18-month deal, you could still save. With the right amount of negotiation, you could reduce your bill to PS35. Plus, if you're out of the country, you can continue to make calls and use data across the European Union.
Whether you are a current Virgin Media customer or thinking of switching, you'll probably have some questions about your contract. These include whether you will be able to haggle your way out of the price increase. Also, what you should do if you do find yourself on the hook for the price hike.
The best way to find out is to speak to a member of the company's retention team, you can call them on 0345 454 1111 from any phone.
If you're an existing customer, make sure that you have all of this information to hand before ringing:
Your account details and name on the account
Do a quick audit of the channels that you do and don't watch
Be aware that haggling is best if you're out of contract
The most important point is that you don't have to settle for the first deal they offer. There are several other ways you can cut your expenses, from rethinking your internet speed to switching to a less expensive mobile operator. But be prepared to put in the effort to save money. This is especially true if you're not happy with your contract.
Remember to read the fine print, and do your research!
How do I check see what channels I've got?
It may sound obvious, but use the EPG or guide and go through the different channels manually to see which ones are of interest. For example, if you have a lot of Kids channels but don't have young kids, and don't watch these channels, you may be overpaying.
Here's what the EPG looks like: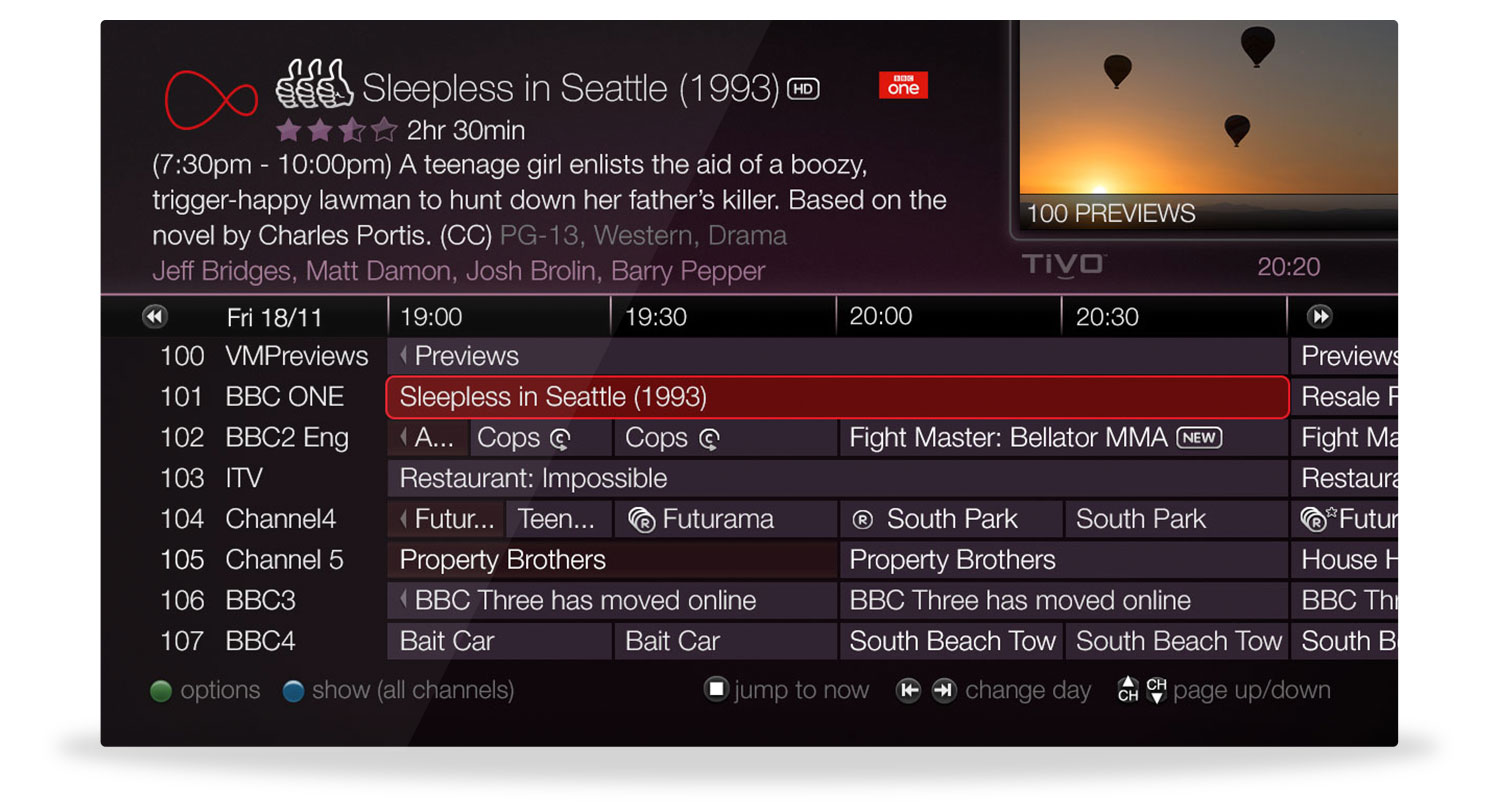 There's no point in paying for channel packages you don't watch. Virgin has a selection of packages to choose from and you could always opt for a more basic one to cut costs.
Deals for existing customers -Do They Exist?
Virgin Media has a wide variety of fibre deals for existing customers. Some include a TV subscription, phone deal or mobile subscription. These packages can be tailored to suit your needs.
If you are an existing Virgin Media customer, you can check out current deals online. You can also contact Virgin's retention team to find out what discounts they are offering. This should enable you to secure the best possible deal.
One of the advantages of being an existing customer is that you can upgrade your package and add on extra services without having to pay an additional fee. However, you should be aware that there are certain limitations when upgrading your contract. For example, you cannot change your phone number while you are on the contract. It is also worth remembering that there are restrictions on the number of SIMs you can add to your account.
As an existing customer, you should compare prices before signing up. Virgin Media has a wide range of broadband deals, so make sure you know which options are available in your area.
A Virgin Media broadband deal should offer you access to high speed broadband. The speeds will be based on a number of factors, including environmental conditions, network capacity, technical factors and other factors. Although the speeds may not be as fast as they are advertised, it is still a good deal.
Depending on your location, Virgin's broadband is one of the fastest in the UK. With a range of packages, you can find the perfect broadband for your home. Choose from plans with unlimited downloads, free web safe, or an ultrafast connection.
Virgin Media's TV packages are second only to Sky. Customers can select from hundreds of channels. They can even purchase a set-top box for the best entertainment experience. Depending on the package, you will be able to access HD or premium TV packs. Unlike other cable and satellite TV providers, Virgin Media's network is independent.
Virgin Media's packages allow you to pick the features you want to use, and you can add up to four extra SIMs to your account. Adding on a phone deal is a great way to save money. Besides, you can get an additional monthly discount for each SIM.