Ratings & Scores for Shell Energy
Our rating
Trustpilot rating
When you think of Shell Energy broadband you'd be forgiven for thinking that this cannot be right, and thinking that they only supply British homes with gas and electricity.
But did you know that Shell Energy offer home broadband packages too? If you're looking for a middle-of-the-range internet or phone package, then Shell Energy might have something to impress you.
Why choose Shell Energy Broadband?
If you're on the hunt for a broadband package that is simple and easy to understand then you may well find it with Shell Energy. They have a great selection of both standard (ADSL) and fibre optic broadband packages, as well as more modern ultrafast packages. In terms of pricing they sit well with all the major home broadband providers too.
Plus if you're a Shell energy customer you can enjoy discounts with Shell Go+ as well at the petrol pump.
What broadband packages do Shell Energy Broadband offer?
Shell Energy offer five broadband packages, divided into two groups: standard and ultrafast. In terms of the standard packages, customers can choose one of the following:
Fast Broadband – this is the ASDL connection that has average speeds of 11Mbps, and is best suited to smaller households who don't really get involved with demanding tasks like streaming or gaming
Superfast Fibre is the first fibre optic broadband package from Shell Energy. Average speeds of this are around 35Mbps. Fibre optic broadband offers a much quicker and reliable connection than ADSL, so this is a big step up from the Fast Broadband and is suitable for small families who like to stream.
Superfast Fibre Plus boasts speeds of up to 63Mbps which is a big jump from Superfast Fibre. This is on par with what most UK broadband companies offer as their fastest solution that offers the best value for money. This package is apt for the majority of households within the UK.
If the above simply aren't fast enough for you, then Shell Energy Broadband do two more packages that will probably be more up your street:
Ultrafast Fibre – offering speeds of up to 190Mbps, which is very fast indeed
Ultrafast Fibre Plus offers 290Mbps, which as the name suggests, is properly ultrafast
Here's our pick of the top Shell Energy plans for your home:
Best Shell Energy Broadband: Key Points
🔥 Ultrafast ready?

Yes
🔥 Maximum speed

500Mbps
🔥 UK based support?

Yes
🔥 Average Contract
18 Months
The two ultrafast packages from Shell Energy Broadband are more suited for those who have large households with multiple devices that are in use simultaneously... We're talking streaming TV, gaming, browsing the web and social media, as well as having a fair few smart devices and appliances such as cameras and light bulbs connected to the network.
All of the packages above offered by Shell Energy Broadband come with unlimited downloads so there's no need to worry about your usage or how big your bill is going to be at the end of the month. Be aware that there is no phone line included; these are what's called broadband-only deals.
Do Shell Energy Broadband packages come with any call plans?
Just like most the UK's leading broadband providers, such as BT Broadband, Shell Energy Broadband also offer a range of call plans to help make suing a landline telephone a little bit cheaper.
As standard, each broadband package above comes with pay-as-you-go calls. However, if you make more calls than the average person from your home phone, you may find one or more of the below call packages useful:
Evenings and Weekends Plus – includes calls to 01, 02 and 03 numbers, as well as standard UK mobile calls from Monday to Friday between 7pm and 7am, and from midnight on Friday until midnight on Sunday
Anytime Plus - offers calls to the same numbers any day and at any time
International – will give you 600 minutes to use on landlines in 40 different countries. It also gives a 75% discount on calls to mobiles in 40 countries as well as 50% discount on other international calls.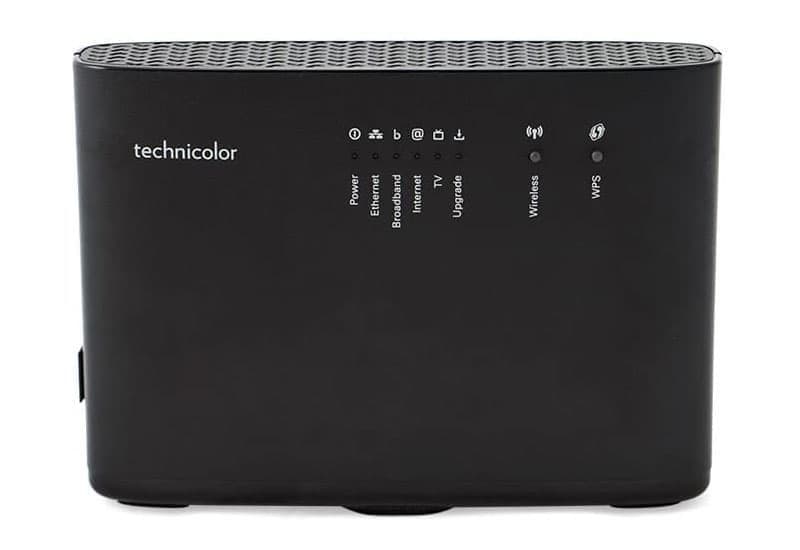 Sadly, Shell Energy do not offer business broadband at this time. If that's what you are looking for, then compare all our business plans here.
Can I get Shell Energy broadband where I am?
Shell Energy piggybacks on the infrastructure provided by Openreach, which means that it is available to most homes in the UK.
However, the Ultrafast packages are less likely to be available everywhere as the technology is still being rolled out across the nation. The easiest way to find out is to visit the Shell Energy broadband website and type in your postcode on their coverage checker.
Is Shell Energy broadband easy to set up?
In the majority of cases, Shell Energy broadband can be set up easily as you will more than likely already have a landline to connect. However, if you do not, then you will probably need an engineer to call out and install a landline, and the typical charge for this is around £60.
Be aware that the customer reviews on review websites reflect that their customer service isn't the best. If this is a concern to you, then consider broadband providers with high customer service ratings such as Cuckoo.
What are the best bits about Shell Energy Broadband?
There are a few reasons to choose Shell Energy broadband over any other supplier, here are the main ones:
They have a large selection of packages to suit virtually everyone
There are no upfront charges
Line rental is included with every package
You get unlimited downloads with every package
You get exclusive discounts if you're an existing Shell energy customer with Shell Go+
So, if you want a no-frills broadband provider with a reputable company that covers the majority of the UK, then look no further than Shell Energy broadband.
In terms of price, the easiest comparison we can draw is with another cheap provider like TalkTalk check for deals here.
With a wide range of different packages available offering different speeds you can get anything from the very cheapest ADSL to the very fastest fibre optic broadband – and everything in between. And the best thing is that downloads are completely unlimited so there'll be no nasty shocks at the end of the month.