Reasons to choose a NOW broadband tariff
This NOW Broadband review will cover the main features of their broadband and fibre services. We;re going to look into things like the actual versus the advertised speeds, the NOW TV service, Wi-Fi router as well as the installation fees.
Additionally, we'll look at how to get in touch with NOW Broadband if you have any questions. Hopefully, this information will be useful for you in making a decision about whether to opt for NOW Broadband or to choose another provider.
At a glance
Reasons to buy
✔️ Good router
✔️ Good speeds
✔️ Awesome TV bundles
Reasons to avoid
⛔ Not as fast as Virgin
⛔ Pricey if not bundling TV
⛔ High set-up cost
NOW Broadband speeds revealed
NOW Broadband's superfast fibre broadband options range from 100Mbps to 1Gbps. While it's not as fast as rivals such as Virgin Media, Hyperoptic, and Sky, these superfast plans still offer respectable speeds for most users. The best part about these plans is that there are no limits or usage caps. Plus, you won't have to worry about sneaky fair usage clauses or traffic management.
NOW Broadband offers a variety of packages, including the Super Fibre, Brilliant Broadband, and Fab Fibre. Each of these packages includes a line rental and pay-as-you-go phone service, as well as unlimited evening and weekend calls.
What about other included extras?
You can also add unlimited calls for free if you want to. However, these aren't essential for most users, and if you need to make a lot of calls, then you might want to opt for a lower speed.
Now Broadband packages offer a range of premium TV offerings, internet deals, and phone packages. While the company started out as a streaming video service, it now offers standard and superfast fibre broadband to its subscribers. These packages are often bundled with other Now TV packages, but are also available separately.
NOW Broadband also offers no-contract options. This is beneficial for new customers because they can cancel their plans at any time. In addition, NOW Broadband does not do credit checks. This makes NOW Broadband a good choice for those on a budget. Furthermore, most of its packages include unlimited downloads and uploads and don't lock customers into contracts that last 18 or 24 months.
Who owns NOW TV & Broadband?
Sky is a well-known British broadcaster and has entered the broadband industry with its NOW TV broadband service, launched in the United Kingdom on June 29 2016. This service is very popular due to its unlimited usage and no extra charges. The catch, however, is the activation fee, which is not negligible compared to the price of other broadband services.
Is it any cheaper than Sky?
NOW Broadband is not the cheapest broadband service, but it is reliable and offers high speeds in real time. NOW also offers a flexible contract with no cancellation fees, which is ideal for internet comparison shopping. As part of the broadband contract, NOW also provides a free Now Hub 2 Wifi router, which supports high transfer speeds and the latest protocol. It also has numerous connections and is compatible with a wide variety of devices.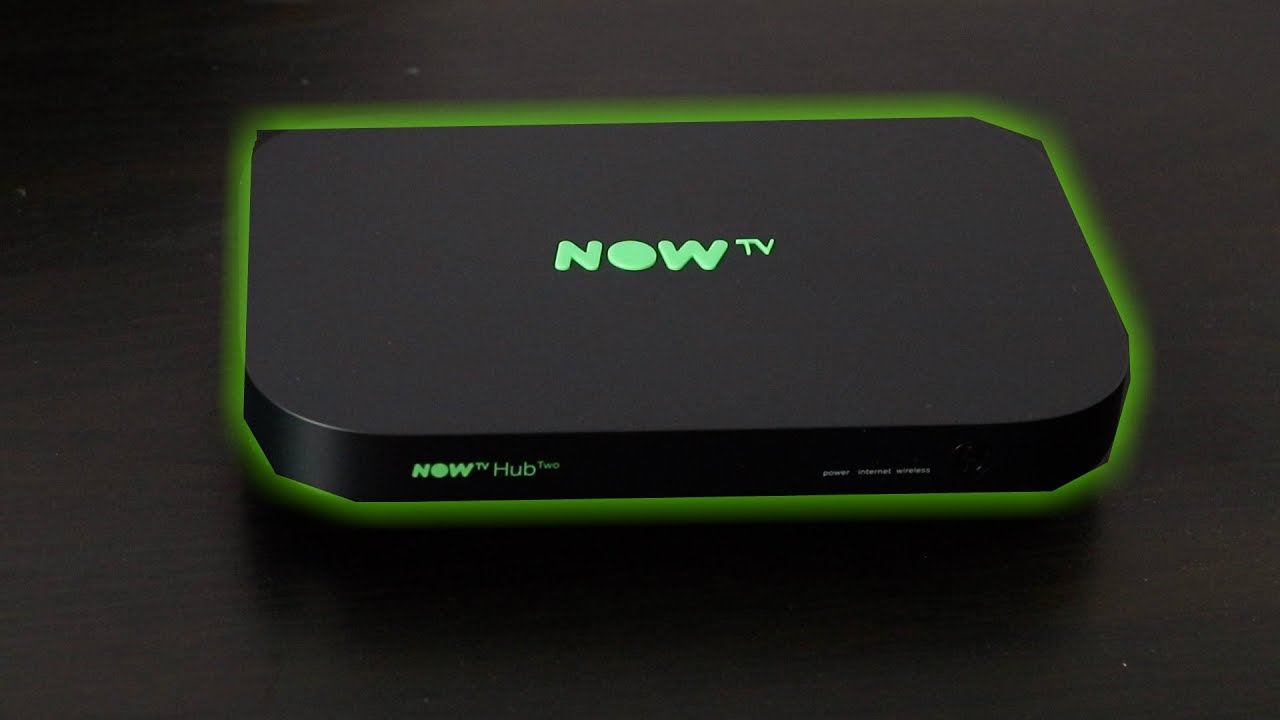 Although NOW TV is a good value service, its customers have reported problems with the streaming platform. Customers have complained of buffering and loading time issues, which can affect their experience. Nevertheless, it's worth considering NOW TV if you want to get unlimited broadband and premium Sky TV channels.
The NOW TV service is available through a smart TV or a TV stick. Depending on the retailer, a NOW TV stick can cost around £25 to £100. NOW also offers a number of other services, but TV remains its core service. For this reason, TV reviews may be more reliable than other reviews of NOW Broadband services.
NOW Broadband router and installation
NOW Broadband does not charge set-up fees but customers may encounter non-standard installation charges if their connection does not have fibre. The company's customer service team is available via telephone, email or even in person during office hours. The company offers competitive prices and an award-winning local support team.
Once you have signed up for the NOW Broadband service, you will be able to choose from several plans, each with its own features and benefits. For example, the Unlimited plan is for households that want unlimited data. This plan works with standard fibre, ADSL, and VDSL connections. It also allows customers to configure their own routers. NOW also provides technical support to help customers change the settings of their routers.
If you have any questions or problems, the NOW Broadband website contains helpful links to its customer support center. It features articles about various issues, as well as customer service phone numbers and social media accounts. However, you're probably wondering how to get started with NOW Broadband. Luckily, the company offers a free 3-month trial.
NOW Broadband offers broadband that meets industry standards and undercuts its competitors' prices. The only disadvantage is that it doesn't offer ultrafast speeds.
However, NOW has a wide range of speeds that suit most homes. And it also allows customers to sign up with no credit check. NOW Broadband also comes with a TV bundle and free phone calls as standard. Its customer service team is extremely helpful, and the entire process of switching over to NOW is simple and painless.
How to Contact NOW Broadband
If you're having problems with your NOW Broadband service, you may want to contact customer service. This company offers a phone line and live chat, but be aware that you may have to queue, especially at peak times. If you're having issues with NOW Broadband, you can also use the website's FAQ. Alternatively, you can contact the company by email or live chat.
Before you contact NOW Broadband, it's worth checking out some of their online reviews. They offer detailed information about their services and what customers think of them. For example, you can read customer reviews by filtering by broadband and NOW Broadband. Customers also rate their prices fairly. However, if you aren't sure if you should choose a higher speed, you can always opt for a lower one.
However, if you'd like to sign up for ultrafast broadband, you must first get a direct FTTP connection. Until then, NOW Broadband only offers FTTC and ADSL connections. You'll also need to pay line rental and get a fibre broadband connection.
How good is NOW Broadband?
While NOW Broadband's customer service is generally good, it has received a bad press on Trustpilot and reviews on other websites. Some of these complaints relate to the NOW TV service. Some users also complain that the router doesn't work well in big houses, and requires a strong signal in every room. Still, NOW Broadband is an easy way to switch from Virgin Media if you already have a landline provider.
NOW Broadband has a few different plans that are suitable for home users. These plans offer varying speeds and include unlimited download and upload speeds, as well as unlimited email. They do not offer free modems, however, so you'll need to buy one or bring one of your own. Customers can also expect to pay a delivery fee for routers.
NOW Broadband's speeds vary by package, but they are generally faster than average. It's possible to get 63 Mbps download speed from its Super Fibre plan, which is designed for families with multiple devices. This speed is enough to stream HD TV across multiple screens and download large files.
Another feature that sets NOW Broadband apart from other broadband services is its entertainment pass. You can watch Sky TV channels and Sky Sports via the service. NOW Broadband's entertainment package also gives you unlimited access to major sporting events. It's also worth noting that NOW Broadband offers competitive prices for its services. The company is aggressive in its marketing, and offers great deals and discounts.
About NOW Broadband's reviews and customer service
NOW Broadband is a broadband provider with mixed reviews.
While most customers praise the high speed and reliability of their connection, others have complained about unhelpful customer service and connection drops.
It is important to know what to expect from a broadband provider before signing up. NOW Broadband is a reseller essentially of Openreach broadband services. Its reviewsare comparable to other providers, such as Virgin Media - read all reviews here.
How do I contact NOW Broadband?
NOW Broadband customers can cancel their service without paying an early termination fee if they're within the cooling off period.
They can do this either online or by calling 03330 323 050. Customers have 31 days to cancel before they are charged early termination fees. The NOW Broadband website also offers a live chat facility that can assist you in canceling your service.
The company doesn't charge set-up fees for their broadband plans. However, households that don't have a fibre connection may have to pay an extra installation fee.
Existing Customer offers: What can I get?
If you are an existing customer, you can upgrade your plan or renew your existing contract. This is a great way to save money while maintaining your current service, as well as enjoy generous shopping vouchers.
Remember to compare prices and benefits with different providers when the time comes to renew your service.
What is the best Broadband deal for NOW?
Currently the best NOW Broadband Plan costs £22.99 giving you unlimited data, subject to fair-use clauses.. With NOW you can also cancel within 30 days for their rolling broadband contracts.
Can I get unlimited downloads with NOW?
Yes, unlimited data on NOW is really popular so make sure you get enough bandwidth to cover your needs.
How much can I save with NOW 12 month Broadband?
Of course, it depends on what plan you were on before. But with a NOW Broadband plan or contract over 12 months, you can of course cancel any time and switch. You are not tied in with NOW a lot of other deals.