Ratings & Scores for Vodafone
Our rating
Trustpilot rating
Vodafone are famous for their mobile broadband, but they also do regular home broadband too. Here in this article, we're going to review both types of broadband and look for the best broadband deals from Vodafone.
In short, if you're looking for a straightforward home or MiFi broadband package that is reasonably priced, owned by a British company, then look no further than Vodafone.
What kind of speeds can I get with Vodafone broadband?
All of the broadband packages provided by Vodafone are fibre optic, meaning that speeds range between 38Mbps to a jaw-dropping 900Mbps in areas where their ultrafast broadband is available.
Being a major provider, Vodafone will offer you a bundle deal for your home phone and broadband package, saving you money over taking out two separate contracts with different providers. You can even add an Apple TV device to your deal.
And if all that's not enough for you, you can upgrade to Vodafone Pro, which makes your internet connection even more reliable and gives you a better router with more advanced features for tweaking to get the maximum possible speeds.
Vodafone Broadband: Packages Explained
Vodafone keep things simple by naming their packages after the average speeds that you'll get. Currently, these packages are:
38Mbps
67Mbps
100Mbps
200Mbps
500Mbps
900Mbps
As you can see there is a wide range of different connection speeds available, with the intention of offering a package for everyone.
Their 38Mbps is idea for low usage, but those who still want reasonablyfast internet. This is ideal for single occupancy households or people who don't do much online other than browse the web, social media or stream the odd program.
Somewhere in between you have the 100Mbps, which is idea for small families with younger children. These families will tend to stream fairly regularly, as well as browse the internet and social media, but do not tend to stream from multiple devices simultaneously.
From 200Mbps onwards is where we get into serious usage, and as such the 200Mbps, 500Mbps and 900Mbps are only available when you upgrade to Vodafone Pro. People who want these kinds of speeds are gamers, stream on multiple devices simultaneously or who stream their own content. The highest Vodafone Pro speeds are for larger families or those who simply want to have the fastest possible internet connection.
Vodafone Broadband: Deals Near You
Vodafone only offer fibre optic broadband now, so you can't get standard ADSL broadband anymore.
Most areas within the UK will get average download speeds between 38Mbps and 67Mbps with a fibre connection.
The faster speeds of 100Mbps plus, are only available in certain areas where the infrastructure for such broadband already exists. If you're not in one of these areas, it's worth considering the likes of Trooli or Truespeed to connect you up instead.
What Vodafone broadband bundles are available?
If you're looking for Vodafone mobile broadband, but want to compare all MiFi plans first, then read this.
If you wish, you can simply get Vodafone home broadband on its own, along with the required landline.
If you tend to make a lot of calls, then you can also bundle your broadband with your home phone package to save money. If you're upgrading to Vodafone Pro, then you can also add a TV package as well.
With any standard Vodafone broadband package, you will get the default pay-as-you-go call plan for any calls that you make on your home phone. If you are a Vodafone Pro customer, then you will get inclusive anytime calls for free.
If you upgrade to Vodafone Pro Xtra then you will get an Apple TV 4K device to plug into the back of your existing TV. This will give you a wide range of streaming apps such as BBC iPlayer, Netflix, NOW TV, Amazon Prime Video and many more.
It's worth noting that any premium subscriptions – such as Netflix - do need to be paid for separately.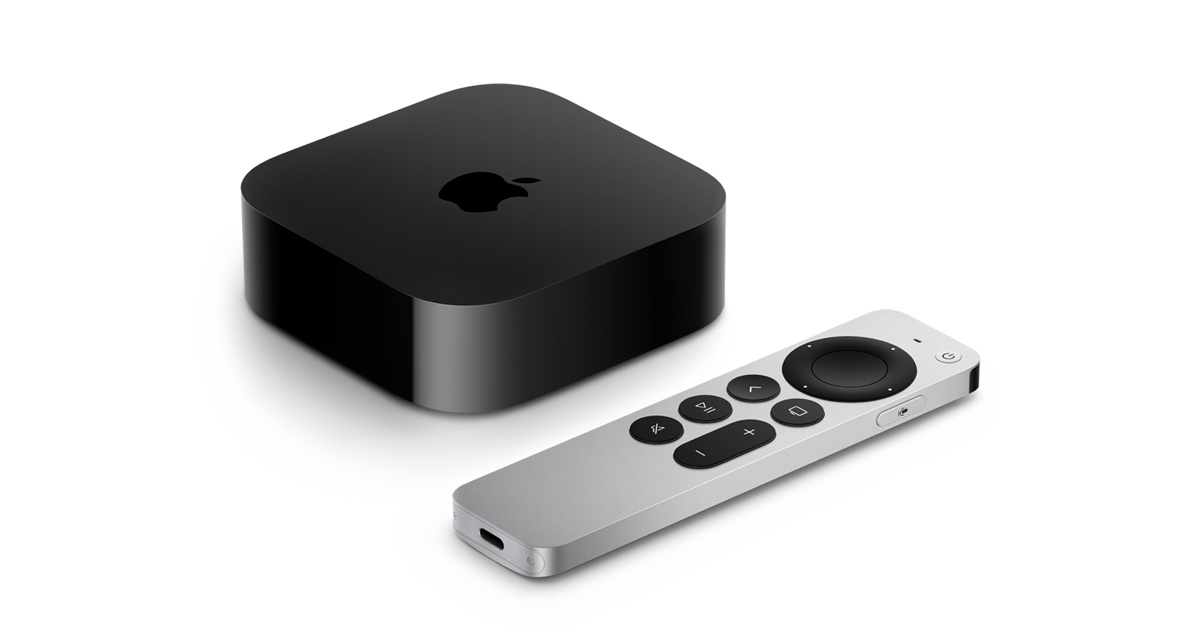 What Vodafone call packages are available?
When it comes to making calls from your home phone you really are spoiled for choice with Vodafone. All Vodafone broadband packages will come with the default pay-as-you-go call plan, but this can be upgraded to any one of the following:
Evening and weekend calls to UK landlines
Anytime landline and mobile calls
Voicemail Plus
Call management features such as call divert
Don't forget that if you upgrade to Vodafone Pro Xtra you get anytime landline and mobile calls included for free.
What is Vodafone Pro broadband?
Vodafone Pro is unbreakable broadband, designed for those who want the fastest and most reliable internet that they can get.
Don't mistake this for Vodafone Business broadband, which is separate.
Vodafone Pro consists of a network made up of a powerful mesh router with additional Wi-Fi "discs" that you position around key areas within your home. This makes a far more robust and stronger signal throughout the home that eliminates spots where there's no signal.
There is also a failsafe with Vodafone Pro broadband. If for any reason an outage affects your home broadband, your router will automatically switch to 4G mode and connect to the Vodafone mobile network (much like how the Three broadband router works). This works seamlessly so there is no interruption to your connection. BT Mobile / BT Broadband also have a similar system with their latest hubs.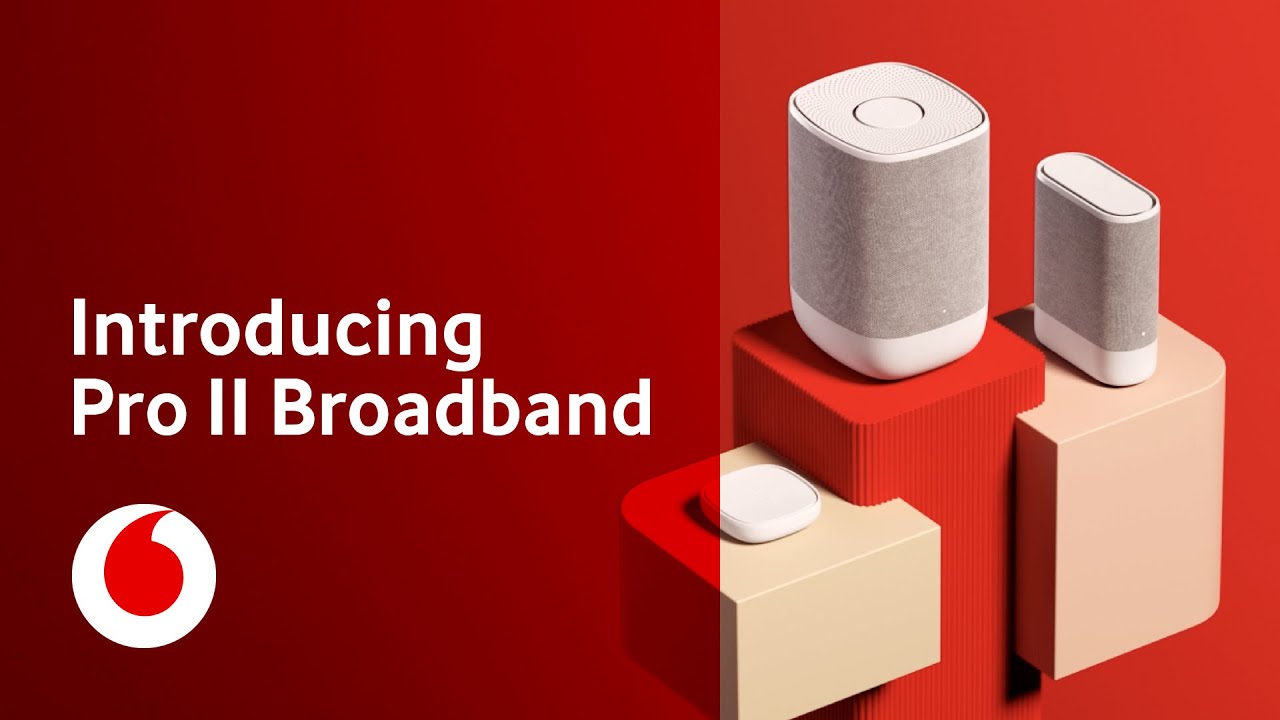 Customers get the choice between the standard Vodafone Pro addon or Vodafone Pro Xtra. Both of these packages include all of the above, and a chance to upgrade to the new Vodafone FTTP (fibre to the premises) broadband when that becomes available.
Vodafone Pro Xtra gives you a bit more with an Apple TV 4K device, anytime landline and mobile calls and a guaranteed price freeze for the duration of your contract.
Do Vodafone offer Broadband-only packages?
Unfortunately, Vodafone currently needs to use an existing phone line in order to provide a fibre optic connection to your home. This means that you will need to have a phone line installed and cannot simply opt for broadband on its own.
The good news is that there is no additional charge for line rental as it's already included in the monthly price. So, if you choose not to use your landline for phone calls, then you won't be charged. Although a phone line is needed for the broadband, it's your choice whether you connect a home phone to it or not.
Can I get Vodafone Broadband deals in my area?
Vodafone use the infrastructure supplied by Openreach so unless you live somewhere particularly remote there's a very good chance you will be able to get their home broadband.
Since Vodafone only offer fibre optic broadband you can only get it where fibre has been rolled out. That is still most of us – although FTTP broadband that is 100Mbps isn't as widespread yet so you may be limited to the lower speeds.
Is it easy to set up Vodafone Broadband?
The answer to this very much depends on your package. If you take out a regular fibre broadband package with Vodafone, then setup is very straightforward with no need for an engineer visit if you already have a landline. Your router will come in the post (and will even fit through the letterbox).
All you need to do is plug it in and then connect all your devices.
What is Vodafone Pro, do I need it?
Vodafone Pro takes a little more work to set up, but it's still straightforward.
Just like with standard Vodafone broadband, you will get your router in the post as well as your Wi-Fi discs and Apple TV 4K device if you've opted for Vodafone Pro Xtra. Simply set up the router as above, and then set up the WiFi disc boosters which should auto-connect.
To do this you will need to use the Vodafone app, but this makes the whole process very easy.
Apple TV is easy to set up too. And the great news about Vodafone is that if you struggle with any aspect of the installation, you will have Vodafone's Wi-Fi experts on the other end of the phone to help you out.
What are the best bits about Vodafone broadband?
There are loads of reasons to choose Vodafone broadband as your next provider, but here are some of the main things that we like about them:
Excellent value for money, with loads of available extras
It's all fibre optic so very fast, with the option to go faster if required
Option to upgrade to unbreakable break-neck speeds if available in your area
Very easy to set up
Loads of options for home phone and TV bundles
All in all, if you wish to have a reliable, fast fibre optic broadband connection then Vodafone is a safe pair of hands. They are a huge company so you they come with a reputation and the peace of mind that comes with that.
There is a wide variety of different speeds to choose form which will suit most people, whether a single occupancy household or a larger household that requires ultrafast speed and watertight reliability.
Read our full review of Vodafone broadband here, including coverage and black spots.