Ratings & Scores for TalkTalk
Our rating
Trustpilot rating
TalkTalk are known for their budget-friendly broadband packages. Like the bigger players, TalkTalk do offer their fair share of perks to give you even more value for money when you sign up.
Here are some great reasons to consider one of the TalkTalk broadband deals, which we'll cover in this article in more details:
Budget-friendly packages – suitable for those looking to keep costs down
Fairly reliable and fast broadband – plenty of options for fast broadband, to suit a wide range of homes
Unlimited usage – truly unlimited downloads so you don't get any nasty surprises when the bill comes
Flexible add-ons, so you can customise your broadband package to your liking
Several perks for new customers (see below)
What packages do TalkTalk broadband offer?
TalkTalk offer a number of different broadband packages with speeds ranging from 38Mbps all the way to 900Mbps – pretty much the fastest available anywhere, except for a select few locations in the UK.
In terms of length, depending on the broadband package you want, you can normally choose between an 18 or 24-month contract when you sign up.
What about bundles?
To cut costs as well as make things more convenient, you can also bundle in your broadband with a TV or home phone plan. The entertainment TV package offered by TalkTalk isn't quite as good as the likes of Sky Broadband or Virgin Media broadband, but it's significantly cheaper.
All of the add-ons available with TalkTalk's broadband packages are available on a 30-day rolling contract which means that you have the flexibility to add and remove them as you see fit.
Best TalkTalk Broadband Plans and Packages (Update)
There's a wide range of different fibre broadband packages to choose from, each aiming to suit different needs. More information on the TalkTalk website here.
For those who just need a fibre connection for general, day-to-day browsing there are two fast fibre options.
They both come with a Wi-Fi hub that can easily be setup yourself without the need for an engineer. These are:
Fibre 35 – with average speeds of 38Mbps
Fibre 65 - with average speeds of 67Mbps
For the busier households out there, there are two ultrafast fibre packages that come with their award-winning smart hub. These are:
Fibre 150 Ultrafast – with average speeds of 145Mbps
Fibre 250 Ultrafast – with average speeds of 290Mbps
And if you have to have the very best, then you can embrace the power of FTTP (fibre to the premises) technology and choose from any of these two hyperfast packages which both offer a 100% full fibre connection from the exchange to your home:
Fibre 150 Full Fibre – average speeds of 147Mbps
Fibre 500 Full Fibre – average speeds of 506Mbps
These two packages come with some more serious equipment rather than a standard smart hub or router.
TalkTalk are also rolling out their Future Fibre broadband across the country, which will boast speeds of more than 900Mbps – among the fastest available out there.
Do TalkTalk offer call packages?
One of the great things about TalkTalk broadband is the number of optional add-ons that come with it. Their home phone bundle is just one of those add-ons.
With TalkTalk's broadband and home bundles you can add unlimited calls to UK mobiles and landlines any time of day and any day of the week with their Unlimited Calls plan.
If you have friends or family living abroad that you'd like to keep in touch with, then TalkTalk have an International Max Calls plan will give you 1,000 minutes each month to mobiles or landlines in 50 different countries across the globe.
All of TalkTalk's call plans come with Callsafe, which is their own free call screening service that offers more security to you. You will also get completely free calls to other TalkTalk customers. As with all of the bundles, the call plans are on a 30-day rolling contract so you can simply add and remove whenever you wish depending on your budget.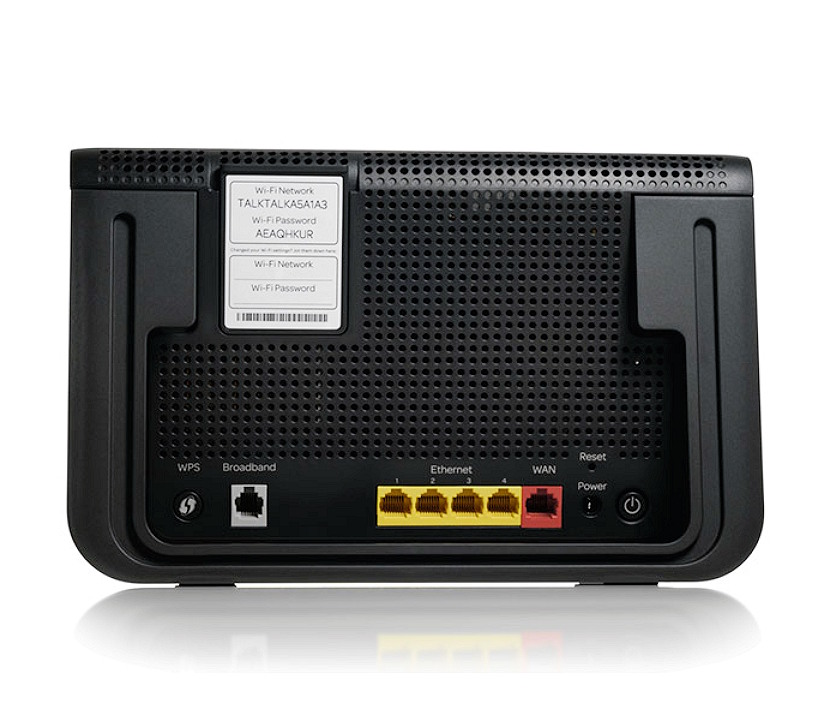 Do TalkTalk offer broadband-only without the call plan?
Yes – TalkTalk's Full Fibre packages are 100% fibre broadband and will therefore not make any use of a landline. These are considered "broadband only" - compare all our broadband-only deals here.
This means that you don't have to have a landline to use these broadband packages, which means that you won't have to pay line rental.
If you want the fastest or Ultrafast packages however then you will need a landline.
The line rental for this is included in the deal so there's no extra fees to pay. And having a landline doesn't mean that you need to have a home phone or call plan any more, thankfully.
TalkTalk TV packages - Which is best?
One of the key benefits of having TalkTalk provide your broadband is the fact that you can bundle it together with your TV package and save money. It's now easier than ever to add TalkTalk TV to your fibre broadband package.
The TalkTalk TV Box comes with loads of apps for streaming and on demand services in addition to over 70 live channels. All of these are together in one place.
Furthermore, it can be customised to your liking so you can remove additional services such as Netflix, NOW TV and Amazon Prime Video if you don't wish to use them. And like the home phone add-ons, TalkTalk TV is available on a 30-day rolling contract for extra flexibility.
TIP: Check out our NOW Broadband plans and reviews here.
Can I get TalkTalk Broadband where I am?
TalkTalk are one of the largest broadband providers in the UK, so there's a very good chance that most packages will be available in your area The best way to know for sure though is to use the postcode checker on their website.
Is TalkTalk broadband easy to set up?
If you've already got a phone line installed at your property, then you will be able to sign up to the ASDL or Fast Fibre plans without the need for an engineer to come out. To set these packages up it's usually just a case of plugging in your WiFi hub and then switching it on. The whole process takes only a couple of minutes.
If you don't have a working landline in your home, then an engineer will have to come out and install one. If you've chosen a Full Fibre broadband package from TalkTalk, then an engineer will definitely have to visit in order to set this up for you.
There is usually a fee for an engineer visit, and this is the fee they charge for adding or upgrading an existing line. Typically, it can be anything up to £60.
What equipment do I get with TalkTalk broadband?
If you're willing to pay the extra upgrade on TalkTalk, then you can get the Eero 6 Wi-Fi router, which features the latest Wi-Fi 6 technology.
If you're not sure what that is, then just know that it's much more reliable around your home than previous Wi-Fi signals.
What are the best bits about TalkTalk broadband?
There are loads of reasons to choose TalkTalk as your next broadband provider, whether you want a simple ADSL connection, full fibre to the premises (FTTP) or of course anything in between.
Here are some of the main reasons why you should choose TalkTalk over anyone else:
Great value, budget-friendly plans
Plenty of fast and ultrafast options
TV and call package bundles with added flexibility
A large, reputable company that supplies a great deal of the UK broadband market
So, if you're looking for a simple, one-stop solution for your broadband, home phone and TV package without breaking the bank, then you can't go far wrong with TalkTalk. Some customers do complain about the lack of customer service - TalkTalk's staff are based in India. Read our full TalkTalk broadband review here.
TalkTalk have been supplying broadband to people's homes across the UK for years and as a result have millions of satisfied customers. They are a safe pair of hands if you want fast, reliable broadband that you can trust.